2020-06-29
Works in Progress
Summer 2020 Updates and Cool Stuff 2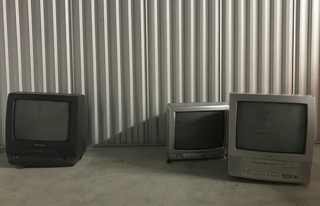 It is almost July of 2020! You might think a pandemic would be the perfect time to get a ton of site updates completed and content updated due to being stuck at home, but as I mentioned in the previous update we're in the middle of moving here which takes up a large amount of time. The process has, of course, taken three times as long as I originally estimated and when I'm not moving boxes, I'm taking a break to add more information to PixelatedArcade. The exciting news for me is that the final boxes of our game and hardware collection has been moved out of storage just this morning, so plenty more scans, photos, screenshots and more will be coming later this year.
I also wanted to point out a few other cool things which can be found around the web:
The Shareware Scene:
The Digital Antiquarian has written some fantastic articles on gaming history and just recently finished up a series on Shareware. Starting with The Shareware Scene, Part 1: The Pioneers, there are four chapters and an addendum on Doom that is all well worth reading.
Retro-bit's Metal Storm NES Re-release:
The Nerdly Pleasures blog posts great reviews and analysis of a variety of nerdly game related topics; back in January of this year there is a Review of Retro-bit's Metal Storm Reproduction that's worth checking out.
The First 256-Color Game on the IBM PC:
Ever wonder what PC game was the first to utilize more than 16 colors? Trixter, co-founder of MobyGames, took a look at this very question...This is an older article dating back to 2017, but is still interesting; if you're curious, check out The first 256-color game on the IBM PC on Trixter's Oldskooler Ramblings blog.
Thanks for checking out PixelatedArcade; Stores and more are slowly opening although the pandemic will continue to be a nuisance for quite a while. So, stay safe everyone and happy gaming!