2020-12-17
Happy Holidays 2020!
The PixelatedArcade 2020 End of Year Roundup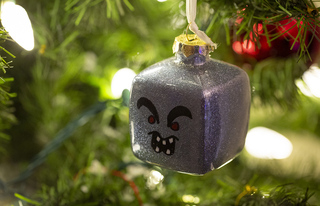 What a year it's been! I think it's safe to say no one quite expected the events that transpired with Covid-19 creating quite the havoc. However, as we come to the holiday season, it's time for the now traditional end of year roundup. Here at PixelatedArcade we had our own challenges as well this year which included a move to a new house. Despite everything going on, plenty of new content was still added and some fun new games were acquired for our collection.
So without further ado, here's the end of year database summary of what we have up so far:
Game listings: 2459
Screenshots: 36983 (2488 screenshot groups)
Cover scans and photos: 10387 (1852 cover groups)
Other photographs: 12145 (1577 picture groups)
Technical specs: 4194
Game credits: 1824
Releases: 5133
Game logos: 1340
Company logos: 122
Related game groups: 156
Instruction Manuals / Documents: 926 (671 games)
Game Overviews: 780 (387 games)
Advertisement scans: 1503 (1018 groups for 843 games/tech specs/game groups)
This project is a constant work in progress, of course, with an ever expanding collection of games documented, new scans and photos, and more features coming in 2021 including (hopefully) some audio clips. Some other notable additions include new platforms that were added to the site recently such as the Nintendo Entertainment System (finally!) and some popular European systems, the Amstrad CPC and ZX Spectrum. It will take a while to get games listed there, but it's great to have them started. It's not always immediately visible, but plenty of code updates (especially behind the scenes) took place throughout the year to both improve and upgrade the site functionality, prepare for new features, and hopefully prevent any more unexpected downtime.
And finally, for this update's cool stuff to check out, I suggest visiting The Oldschool PC Font Resource. A complete set of classic PC fonts are available there for your use! The fonts are available in a variety of formats (ttf, fon, woff, and more) and cover not only well known systems (IBM PC, PCjr, Tandy, etc.) but some more obscure ones as well with pixel perfect and aspect ratio corrected variations available. This is an incredibly impressive resource and well worth exploring.
This will probably be the last news update for 2020, so stay safe this holiday season, and see you in 2021!